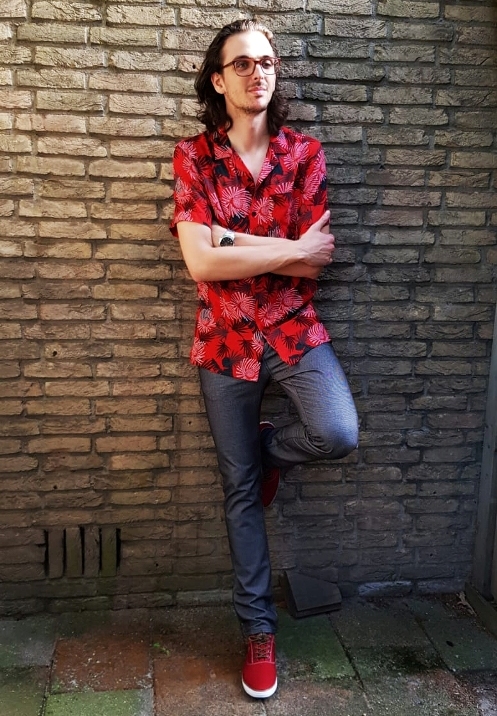 "Even though I've come so far, I know I've got so far to go.." 23 and counting.
~~~~~~~~~~~~~~~~
It was that day of the year again. The day that adds a whole year to your account, and from one moment to another you're one year older. Impressive.
It's a discussion I regularly have with my friends, about whether or not to celebrate a birthday. Several friends of me choose to not celebrate it, because they don't value it; it doesn't mean that much to them. And in some way they're right.
On your birthday it's normal that people congratulate you, but I often think about the reason why people actually do that. I mean, what did you achieve to receive congratulations? It's a day that passes by once a year without actually having to do something for it. Except for, well, keep on breathing and keep on going. And maybe that's what congratulations are for.
Many things can change in a year. Every year you have to face difficult obstacles that you have to go through, but you also create some great memories you'll never forget. And in the end, you've made it to another year of your life. Maybe congratulations are a summary of the past year, a compliment for everything you've done and you're doing. And that you've made it to your next year no matter what.
And maybe congratulations implies something else as well. Because people take time to congratulate you through sending a message, post something on your timeline or to even travel and spend a whole evening with you (last one is quite insane, right?). It doesn't matter how much effort someone makes, the fact that they've made a small or big effort to congratulate you is worth quite a lot. Because in some way you're appreciated by the other. Maybe appreciation of the other is part of congratulations as well.
But what does a birthday mean to me? Well, for me it's a great excuse to bring my friends together for a great evening, to see friends I don't see very often, and to spend time with people I love and who mean something to me. And I'm thankful to be able to do that.
I want to thank you all for the birthday messages, presents and efforts you did to make it an unforgettable birthday. Even though little will change now my age has gone up with a year, a birthday might still be some kind of an achievement. Because you've made it this far. And there's still so much to come.
Let's see what my 24th year on this planet will bring.
Yours truly,
Justin
---
Footnotes:
---
Related posts:
---
Next post: 2019: An Open Letter
---
Stay up to date about new posts by following via email, Facebook or Instagram.