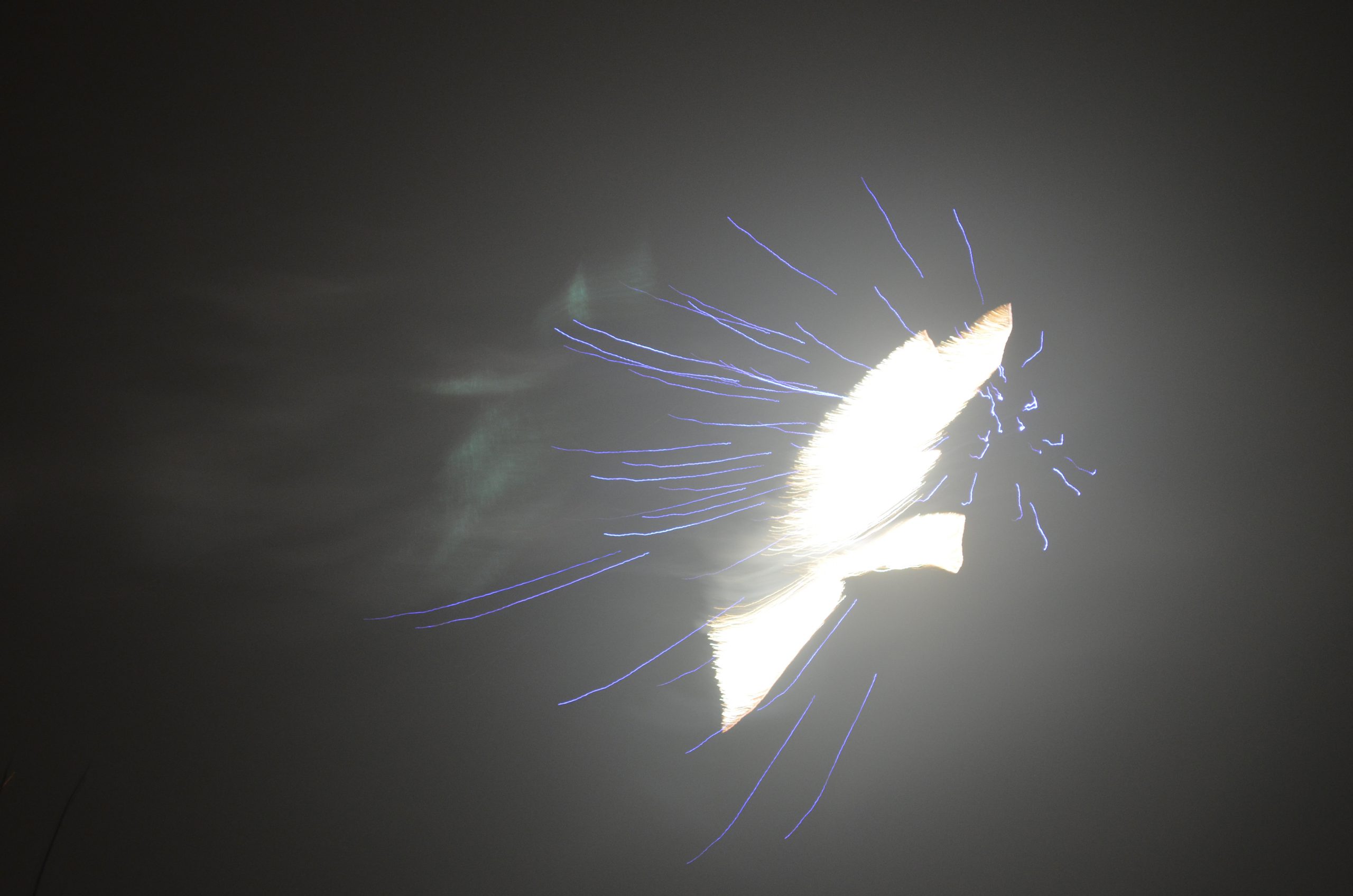 2019: An open letter
~~~~~~~~~~~~~~~~
"Ready or not, it's time, on with the show." That's how I ended my open letter about 2018. How was the show? An interesting one. Was I ready? I don't know.
"Not sure exactly where I am" /  Rise Against – 1000 Good Intentions (The Unraveling, 2001)
A year ago a friend of me asked what my new year resolutions were. I told her I didn't have them, because I don't believe they make any sense. A new year is only an official event for a new start, but in fact, every day can be a new start. If something is important enough to you, you can start doing that today, or as soon as possible, or as soon as you're ready for it. You don't have to wait for the start of a new year to change your life.
"Most important things in life to me are things I know I can't buy" / NF – My Stress (The Search, 2019)
Instead I told her I believe in life goals. Not the kind of goals you can achieve by a certain deadline, but rather goals you can focus on every day, and goals you can achieve every day. A certain belief to live by, one could say. I told her I have two of such goals. But did I succeed?
"Actions speak louder than words do, it's pretty quiet, isn't it?" / NF – Remember This (Perception, 2016)
My first goal was, and still is, to have a positive impact on the people around me. I might not be able to change the world, but I *am* able to change someone's world. And you have that power as well. Some people around me mean the world to me, and they do have a positive impact on my life. And I try to have such a positive impact on others as well, on a daily basis. Because I love to see people happy. Did I succeed? I'm not sure if I'm the right person to answer that question, but I hope I did. Though I believe there's always something to improve. Then again, as I wrote last year, apparently I'm just human after all. And I may not forget that I'm also part of the "people" I love to see happy. That brings me to my second goal.
"Am I the only one that has a loaded gun that's full of doubts and memories to overcome?"/ NF – Only (ft. Sasha Sloan) (The Search, 2019)
My second goal is to take care about my mental health. And yes, to me it's something I have to take care of every day. I experience life quite intense, and that's both a blessing and a curse. 2019 has had plenty of both sides. Some days or weeks or months you feel so amazing, but there are also periods in which you're struggling every day. Some days you can conquer the world, some days you barely get out of bed. So it's something I have to look after every day. "You call it music, I call it my therapist." But did I succeed this goal? It certainly could've been better, but it could've been worse as well. To me, a part of life is having such ups and downs, because if life were a flat line, it means you're dead. I have to focus on this life goal next year as well, though I gotta be careful..
"Always been a little lost and I still might be" / NF – Only (ft. Sasha Sloan) (The Search, 2019)
Recently I changed my plans for the future, and that was quite tough, because I have to take more time for the things I want to achieve. It somehow felt like I failed my own plans and I didn't keep my priorities in life. But it's difficult to plan life; it just happens while we're making plans. I realized how much pressure I put on myself, and how much I expect from myself. Maybe it's a good new year resolution to be less hard to myself, or rather, a new life goal.
"Where's my comfort in the undefined?" / Beartooth – The Lines (Disgusting, 2014)
I admit, this year's letter is longer than all the previous ones, so if you've come this far, thank you for reading. I really appreciate it. Next year I try to continue with my two life goals, we'll see how it goes. And there are so many other things to improve, but I gotta take it step by step. Though that's something for the next decade, it's time to wrap this up. Let go and be free, just like the fireworks freedom pigeons, the picture I post every year. Let's make the next decade a great one, and let's do that together. Because we can change each other's worlds.
I wish you all the best for 2020.
Yours Truly
Justin
---
Footnotes:
---
Related posts:
---
Next post: Backstage Revisited – Please Enter (NL) / Backstage Revisited – Please Enter (EN)
Previous post: 2019 Birthday Speech
---
Stay up to date about new posts by following via email, Facebook or Instagram.